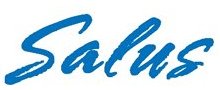 Salus Electronics Solutions Pty Ltd
2/18 Shelley Ave, Kilsyth Vic 3137
Tel/Fax: 03 9725 2624
email: electronics@salus.com.au

Salus Electronics Solutions Links
Services Clients Referrals Links

In addition to working directly with our clients, Salus is proud to represent the following companies as their Sales/Service Agents:

Australian Health Care
Australian Distributor for Hamilton Galileo Ventilators
Salus provides Sales and Service support for Victoria

Philips Medical Systems, Australasia
Australian branch of Philips Medical Systems
Salus provides Preventative Maintenance services for specific Philips clients.

Pharmatel Fresenius Kabi
Australian Distributor for Fresenius-Vial Infusion Pumps
Salus provides Advanced Support Services including phone support, bench repair and on-site repair and maintenance.

Parker Healthcare
Australian distributor for SciCan products (STATIN and HYDRIM)
Salus is the authorised Victorian service agent for these products

SciCan
Canadian manufacturer of the STATIM and HYDRIM range of products.