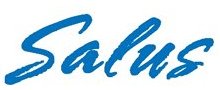 Salus Electronics Solutions Pty Ltd
2/18 Shelley Ave, Kilsyth Vic 3137
Tel/Fax: 03 9725 2624
email: electronics@salus.com.au

Salus Electronics Solutions Services
Services Clients Referrals Links

Services

Service and Repair of STATIM autoclaves
Salus is an authorised service agent for SciCan medical/dental products including the STATIM S-Class autoclave (steam steriliser), and the HYDRIM equipment washer. Our service technicians provide repair and maintenance to STATIM autoclaves either in our workshop or on-site.

Workshop
We can arrange to have your autoclave delivered to our workshop where we perform the necessary maintenance and send it back to you, typically within one business day of receiving your unit. Repairs are also usually turned around in a day as we keep most of the common parts in stock. We use only insured courier services in the metropolitan area for the transport of this equipment.

On-site
We also provide an on-site service. We can arrange to come to your surgery and perform the necessary maintenance or repairs with minimal disruption to your practice.

Medical Equipment Maintenance
Maintenance and repair of medical equipment typically used in Operating Theatres, ICU's and Emergency, including Patient Monitoring, Resuscitation, Cardiography, Ventilation, Infusion Pumps, Light sources and Telemetry. We have a "D" Class Disconnect/Reconnect Electrical Worker's Licence.

Electrical Safety Testing and Patient Area Testing
Electrical safety testing of equipment in accordance with AS/NZS 3551 and area testing of body-protected and cardiac-protected patient treatment areas in accordance with AS/NZS 3003.

Electrical Site Inspection and Commissioning
Inspection and commissioning of electrical wiring and associated fixed electrical equipment installed in body-protected or cardiac-protected electrical areas of hospital and medical and dental practices. We hold an "M" Class Electrical Inspector's Licence.

Inventory and Asset Management
Manage inventory and asset database, ensure accurate tracking of asset repairs and replacement and manage third party vendors and service providers.